Na vijf maanden kracht- en bouldertraining – en daarna in speed tempo weerstandstraining – ben ik terug in vorm. Ik kan dus de doelgerichte voorbereiding voor het internationale leadseizoen starten. Ik stel nu samen met papa mijn eigen trainingsschema's op. Na veel opzoek- en leeswerk op het net beginnen we er wat zicht op te krijgen. Papa maakt visuele voorstellingen die me moeten helpen de verschillende trainingen op elkaar af te stemmen en de doelstellingen te bereiken.
Mijn voorbereiding voor het Belgisch Jeugdkampioenschap op 18 maart in Escale Arlon was net op tijd klaar. Dat ik de finale heb kunnen toppen geeft aan dat ik in de goede richting zit. De titel Belgisch Kampioen Junioren is dan ook de beloning voor mijn harde werk. Ik vond de route niet uitzonderlijk zwaar, maar er zaten wel enkele typische boulderbewegingen in die ik gelukkig vlot kon nemen.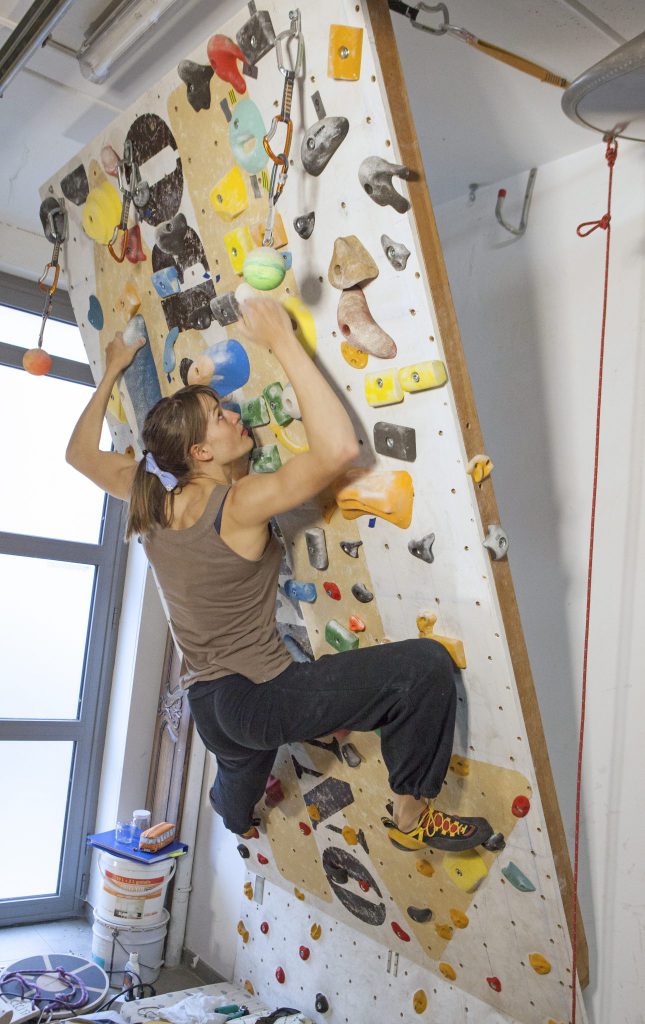 Momenteel heb ik 4 trainingen per week ingepland. Een maal pure kracht, een korte weerstand, een lange weerstand en als laatste training moeilijke routes. Ik wil nog deelnemen aan de Junior Boulderwedstrijd in Graz (AUS), dus de kracht- en bouldertraining blijven belangrijk. In elke training zitten natuurlijk ook een aantal standaardoefeningen die ik ofwel tijdens de opwarming of na de training uitvoer. De meeste trainingen heb ik minutieus uitgewerkt, rusttijden inbegrepen. De krachttraining kan ik thuis op mijn eigen oefenwandje uitvoeren of in de klimzaal als ik niet al te veel hulpmiddelen nodig heb. Die dingen steeds mee naar Klimax zeulen is lastig. De krachttraining duurt ongeveer 3 uur. Voor de andere trainingen ben ik minstens 5 uur in Klimax. Af en toe gaan we zwemmen of fitnessen.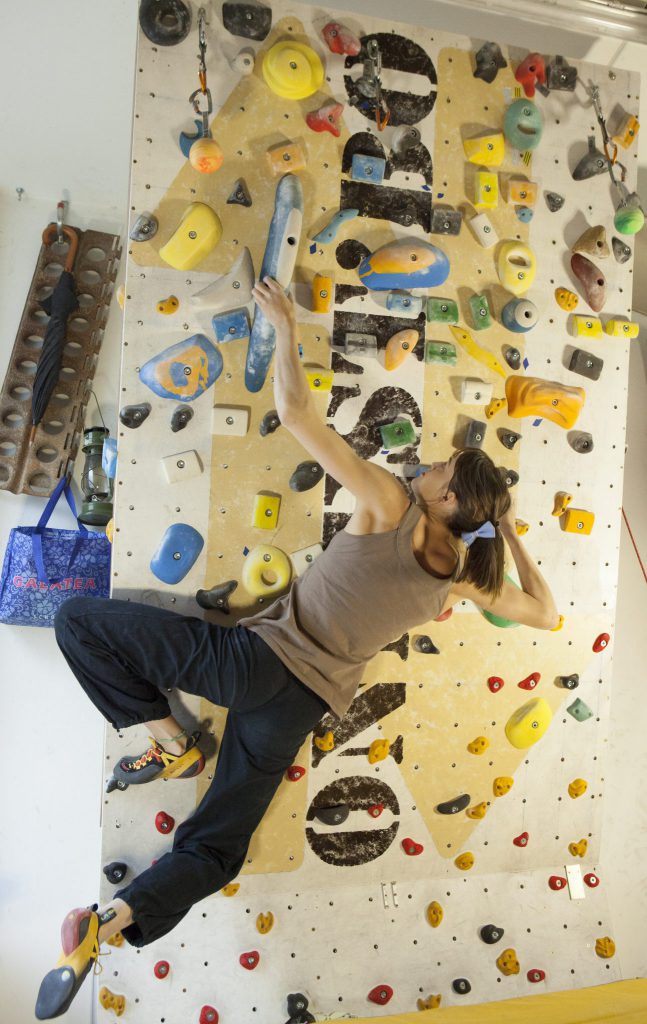 Vandaag weer een krachttrainig thuis met diverse boulderoefeningen, core stability, buikspieren, red cord, squads en maximale optrek armkracht. Voor dit laatste heeft papa een jerry can van 15 liter plus 12 kilo aan halterschijven aan mijn gordel gehangen. Optrekken met hulp en dan in 6 tellen laten zakken. Dit twee-drie maal na elkaar en dan telkens 5-6 minuten rust. Na een half uur kan ik nauwelijks nog blijven hangen en is het tijd om te stoppen.