To Compete or not to Compete
The World Cup is not an easy organisation. Weeks before the World Cup the organisers work almost full time on the World Cup apart from their jobs. The organisers are not paid and work as volunteers. Three weeks before the world cup, our home route setters started building the qualification routes and asked me whether I wanted to demonstrate the qualis for the girls. That is also the time I decided that I wouldn't compete.
New Experience
I preferred to do the demonstrations of the routes for the female climbers. So I tried out the routes and worked in them to perfection at the demo. After two years of climbing the old routes in Klimax 2, I loved exploring the new ones. When the official international route setters arrived, they asked me to also test out the semi-finals and the finals. It was also very interesting and a lot of fun to discuss the moves, the type of holds and how and where to position them together with the international route setters.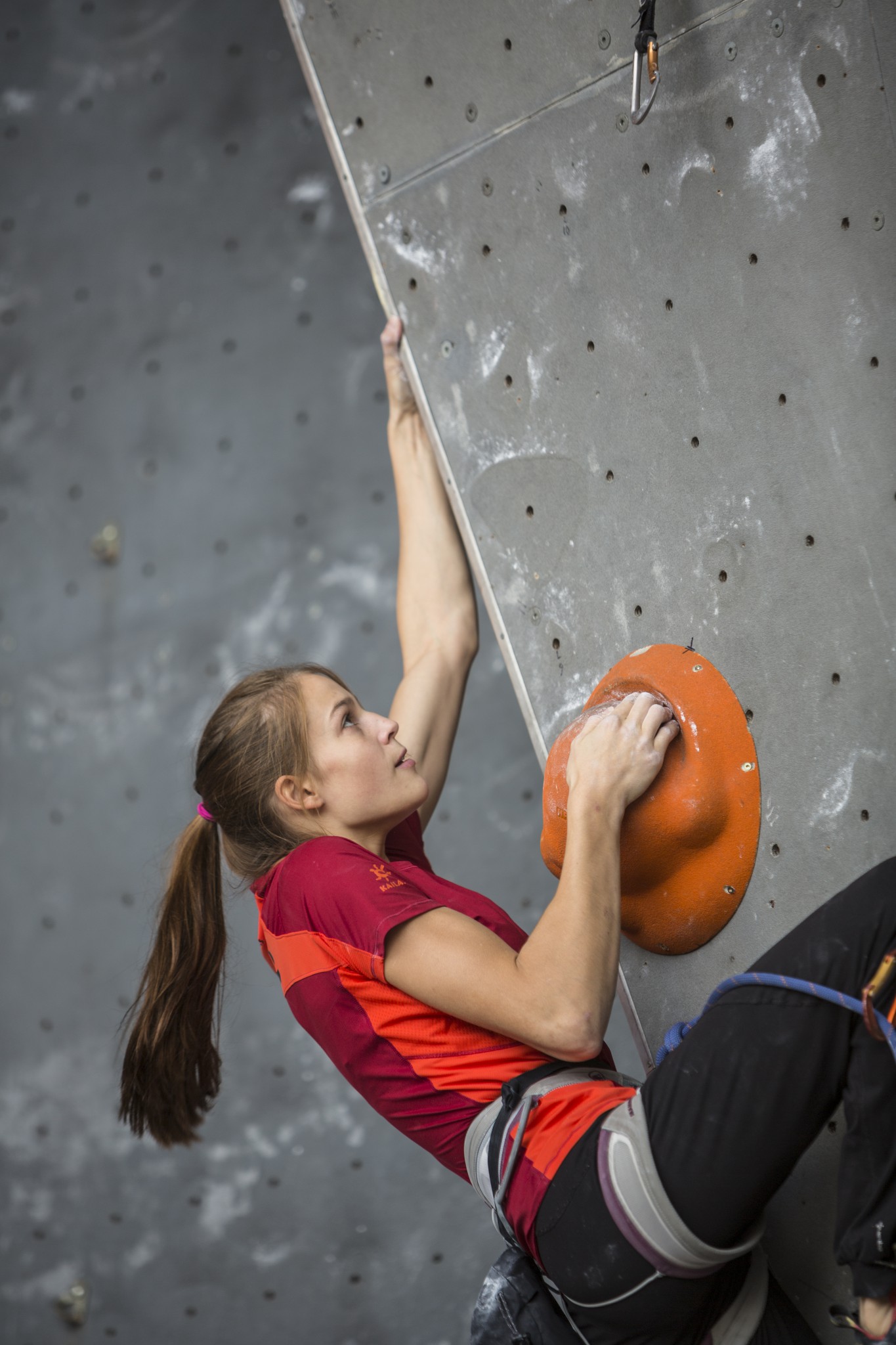 Demo Girl
Friday before the competition, my brother Alan filmed the demos. I had to do it in two times because they had to change camera positions. That day, I warmed up and trained without using chalk since the boulder room was freshly cleaned for the competitors. When my training was almost finished, Alan came to get me for dinner. I, my brother Alan and our friend Hannes slept in the car at the event site that night for security reasons.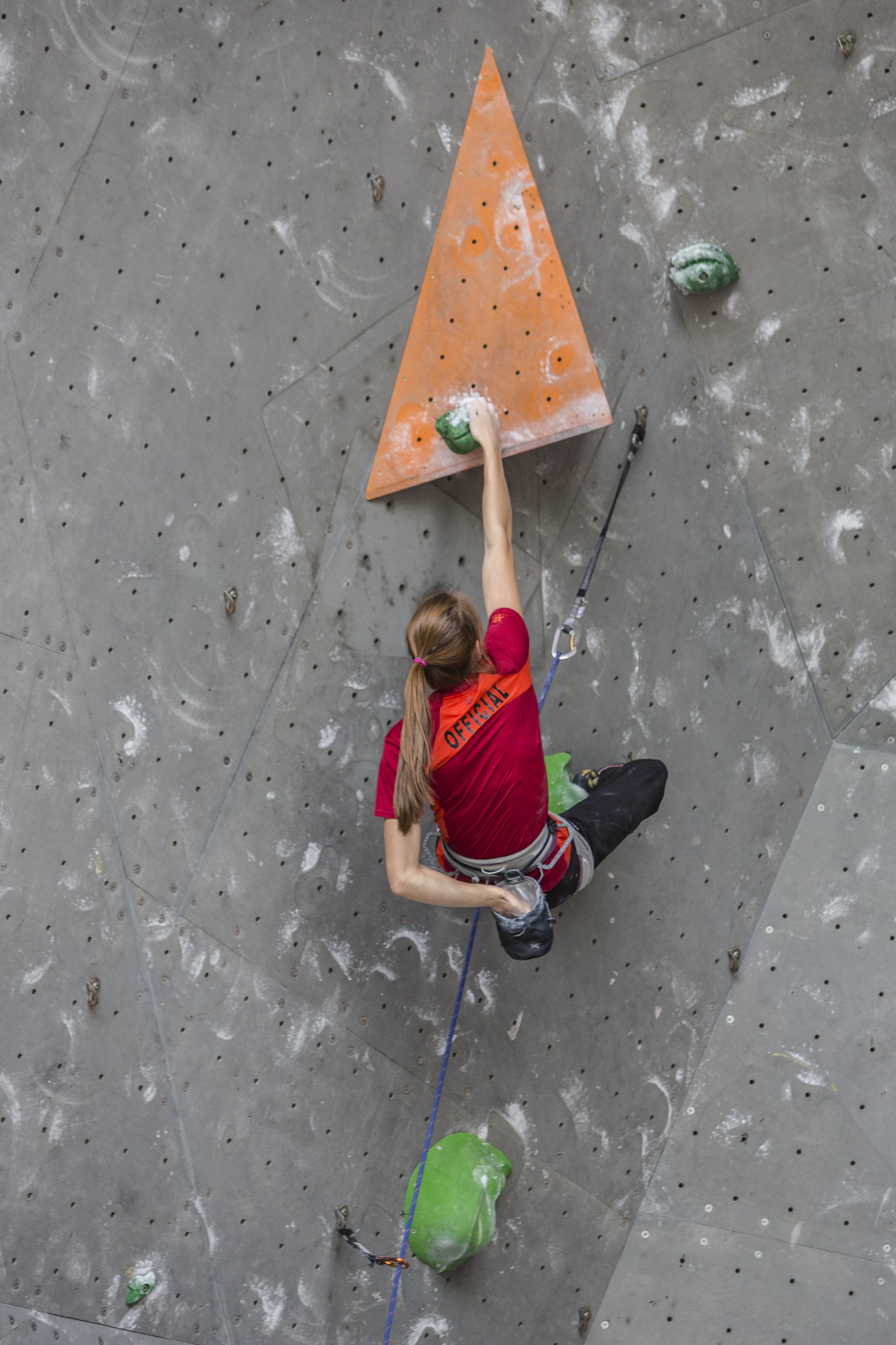 The competition started on Saturday. Later that day several climbers of my age group had recognised me in the footage demonstrating the qualification routes. The Belgian, Austrian and Swedish coaches came to tell me that I had done a very good job. This made me even more happy with my decision not to compete.