Belgian Youth Lead Championship – 18 March 2017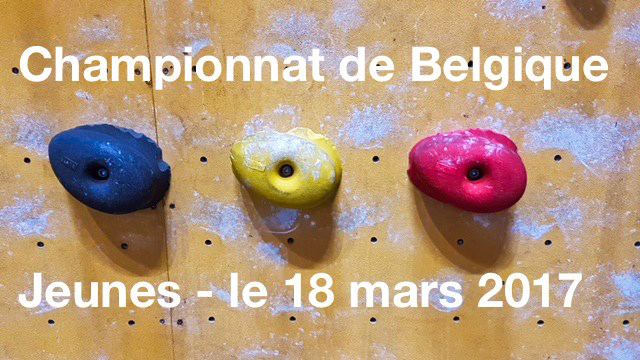 Closing my eyes, I can barely remember last weekend. No not last, but the weekend before that. It's a vague shape in my head. One final route and when I dig deeper in my memories I see two qualifications. So hard to remember when I've got studying to do. And so many other things you have to do. No time to think of the past. But now seems like the right time.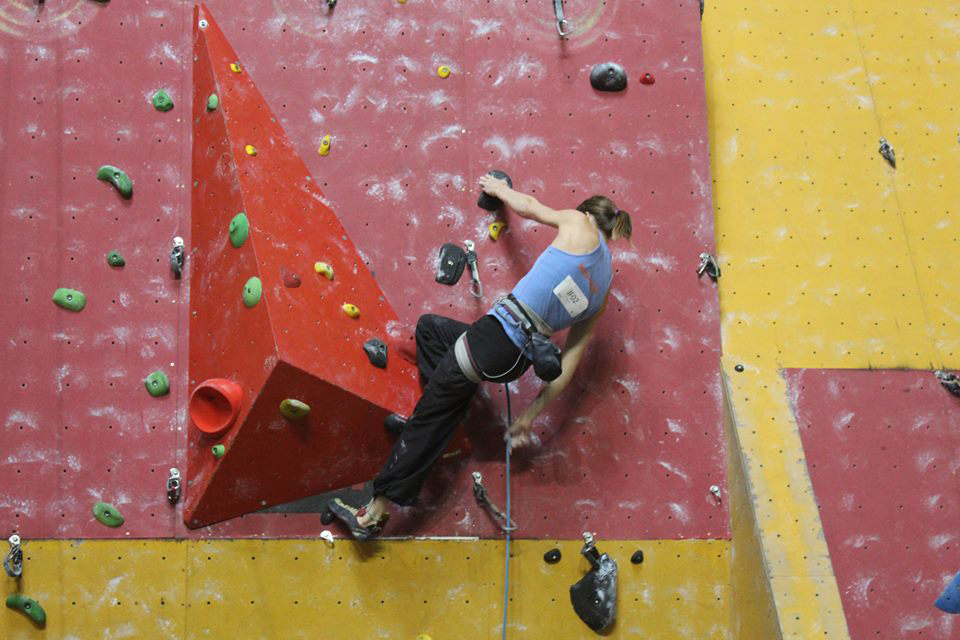 I remember driving home in our Land Rover Defender with my dad on a Sunday. It must have been something around 5 or 6 pm. I had texted with a friend of mine, who had received the results of the Mount Coach admission test and they were positive, that was before I stepped into the car. Yes that was it. I was also very tired and wanted to see my mom, sisters and brother. I went to the climbing gym Crux, before going home. We had all decided to train there after the comp. That decision was made at dinner after the competition. Me and the Klimax team. We ate pizza in Pinocchio something the day before the training in Crux. And in between both we slept at the car park of the climbing gym in Arlon. The last thing I can remember of the competition is standing on the podium on the highest spot and my competitor said: "Last youth competition ever" and I said yes. Sad but yes, last Belgian youth competition ever. Before that, I had to hug her, for her tears to dry. This was even before I could ask how everyone of the Klimax team had done in their routes. And I got happy and sad answers, cause not everyone could give a good performance. But the majority of our group had done an amazing job. The preceding moment is the moment that is still clear in my head and I can remember the smile that was on my face. I stood at the top of my final route and I was clipping in the last quick-draw and smiling at the crowd. The move before was hard and precision work, but I wasn't too tired. Halfway through my route I had slipped and I was so lucky that my other foot had saved me there. The beginning of the route was a bit bouldery and you had to swing from one end to the other.
Topping the second selection, doing the last move was hard and a bit scary, but the moves before weren't that hard and just the volume in the beginning was a bit tricky. Elfe had topped too, Laure-Anne almost and the same goes for Ine.
First selection was the hardest I can remember. I remember that Héloïse fell right where I fell. I had fallen at the last section. The hardest move was lower, where every one of the A category fell.

Warming up was okay. I think I was ready but I never really know for sure. I didn't panic so it was okay. Only starting was a bit difficult. I had expected to get no coaching from anyone and it ended up being like that, but I wasn't sad or alone. I talked a lot with Pavitra who is the same age as me.
My dad had prepared bread in the oven as breakfast for me and I didn't have to wake up too early. It was cold that night and it rained a lot and in our car the sound seems to reverberate. But I'm a deep sleeper and I only woke up to the sound of the rain every now and then. My dad drove while I nodded off to sleep in the car.
We left home on a Friday evening and before leaving, I think I studied and I guess that was it a bit.